[column size="3/4″]
FOR IMMEDIATE RELEASE
SpinalCure Australia, the not-for-profit dedicated to facilitating and funding research to end the permanence of spinal cord injury, is delighted to announce a major five-year donation of $3 million from the Neilson Foundation.
An initial donation of $1 million will enable SpinalCure to begin establishing an Australian -centred program involving Professor Reggie Edgerton of UCLA in California. He is the pioneer of spinal neuromodulation which is helping paraplegics and quadriplegics regain movement. This will be the first time such a program has been established outside of the USA.
The Neilson Foundation was established in 2007 by Kerr Neilson to support arts and charities that work towards improving social inclusion and cohesion. Kerr Neilson is also the Managing Director and co-founder of Platinum Asset Management, an international equity manager based in Australia.
Professor Edgerton's Australia-centred program will be set up at the University of Technology Sydney (UTS) under Professor Bryce Vissel, head of the Centre for Neuroscience and Regenerative Medicine.
An announcement about a collaboration in Australia with UTS's newly established Centre for Neuroscience and Regenerative Medicine, and N-F-Ps SpinalCure and Spinal Cord Injuries Australia (SCIA) was recently made.
"The generosity and support of the Neilson Foundation takes SpinalCure's work to a new level. Being able to bring out the exciting neuromodulation work to Australia will give opportunities for life-changing improvements to people here living with spinal injuries. This is a game changer," SpinalCure Australia's CEO, Mr Duncan Wallace said.
Kerr Neilson said he hoped this donation would act as a spur to others.
"We want to assist well managed organisations that do work that can meaningfully change lives. These can sometimes be less well-known organisations that are striving to achieve extraordinary things.  We also hope others will understand the significance and worth of SpinalCure Australia's ambitions and contribute to their funding needs," Mr Neilson said.
The first Fellowship under the Centre will be named after the late David Prast who died in 2011 after more than a decade helping to improve outcomes for people with spinal injuries like himself.
Prof Edgerton's work offers real hope to the 15,000 Australians currently paralysed by spinal cord injuries and the hundreds of thousands worldwide. His work could also affect other mobility conditions.
Neuromodulation is one of the most promising avenues of research in spinal injury. The treatment, (described as like "currents of electricity jump-starting the spinal cord") involves the implantation of a small electrode array against the spinal cord below the site of injury. Up to 20 paralysed volunteers have now received these implants in the US. Those first treated can now stand and have experienced sustained improvements in bladder and bowel control and a return of feeling and sexual function.
Professor Edgerton has developed a new generation of electrical stimulation that allows transcutaneous (through the skin) stimulation eliminating the dangers and cost of major surgery. His team has showed that this non-invasive method can achieve results comparable to those seen using that epidural stimulation implants.
Every day in Australia another person is paralysed from a spinal injury due to a vehicle accident, sporting injury or just a simple fall. Promising therapies, such as Professor Edgerton's, are finally being tested in the people that so desperately need them.
Professor Edgerton, a neuro-physiologist, has spent four decades on a quest to cure paralysis. He has refused to accept that it is an impossible task and has successfully instigated work that's been called by Dr Susan Howley of the Christopher and Dana Reeve Foundation (CDRF), "a series of small cures". Success in neuromodulation has persuaded the Christopher and Dana Reeve Foundation (CDRF) to launch an upcoming trial in the USA involving 36 paralysed people.
Enquiries:
Duncan Wallace, CEO SpinalCure Australia 0459 359180
Download in Word: sca-neilson-foundation-media-statement-dec-12-2016
[/column][column size="1/4 last"]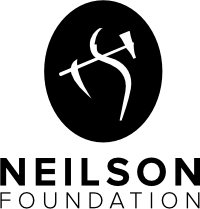 [/column]