Tom Elphick
Community Ambassador
Tom Elphick is one of SpinalCure's newest community ambassadors, chosen because of his active engagement with spinal cord injury research and his fantastic work fundraising for a cure. 
Working as a professional dancer in Europe, Tom has always had a strong connection with his body. That was all taken away from him in 2015, when he had his injury on a beach in Portugal.
"As a dancer, I had always had a strong connection with my body, so not being able to move anything from the neck down was absolutely devastating."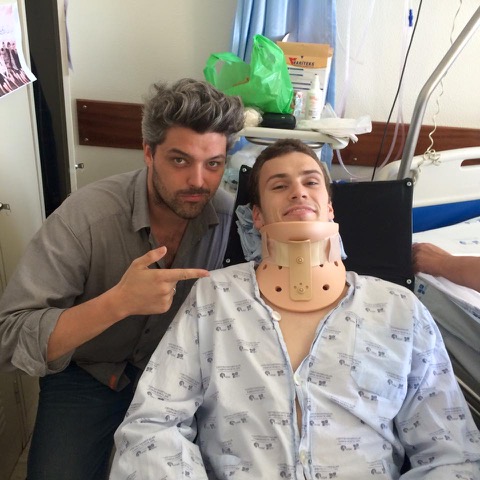 Since then, he has commenced a Doctor of Medicine at the University of Notre Dame and hopes to become a rehabilitation physician. 
As someone who is actively involved in spinal cord injury research, Tom believes he is in a good position to combine his scientific knowledge, and lived experience, to advocate for people with spinal cord injury. 
Tom is also a fantastic campaigner for spinal cord injury funding. In 2017, he held The Dancers' Directive dance gala that raised over $20,000 for people with spinal cord injury. In January 2021 he walked a half marathon which raised $10,000 for SpinalCure.
"I believe we are on the brink of something great and that we will see rapid developments in rehabilitation therapies for people with a spinal cord injury," says Tom.
Tom never let anything get in his way of his recovery. With a lot of hard work, and some luck, he was able to walk out of Prince of Wales Hospital.
Due to the experience of his injury, Tom was keen to pursue further study to understand, he commenced his studies in neuroscience at the University of NSW. 
"The injury prompted me to look further for answers and clues as to why I was injured," said Tom.
He completed his honours program at Neuroscience Research Australia (NeuRA) where he investigated spinal cord stimulation, a new treatment technology that aims to help people with spinal cord injury walk again. This program helped lay the groundwork for the protocol used as part of the eWalk trial initiated by SpinalCure.