---
Welcoming Ed Cummings as our newest SpinalCure Ambassador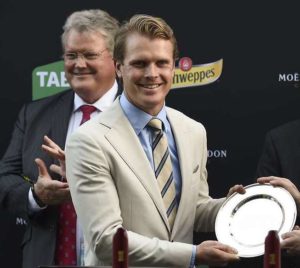 We're very proud to announce that Australian horse racing trainer and grandson of the late racing champion Bart Cummings has joined SpinalCure Australia as an ambassador.
Ed recognises the very real connection between horse racing and spinal cord injury and is committed to helping close the gap between funding and the cure.
Steve Plain sets new Seven Summits world record!
Earlier this year Steve Plain set out on an ambitious world record attempt to climb seven of the highest peaks on each continent in record time.
HE HAS NOW COMPLETED PROJECT 7IN4 IN RECORD TIME!!!
Encouraging collaboration and the sharing of advances.
This symposium brought together both emerging and established leaders in the field of neurotrauma research from across the world to discuss the latest insights into (neuro-) inflammation and immune function after spinal cord and brain injury.
Global research news
A few of our valued supporters