Researchers at NeuRA are seeking volunteer research participants to study the effects of 12 weeks of electrical spinal cord stimulation applied over the skin combined with walking training in paraplegics with incomplete spinal cord injury.
Transcutaneous spinal cord stimulation to improve walking in people with incomplete spinal cord injury
Directed by Prof Simon Gandevia FAA at NeuRA in Sydney, the eWalk trial (ACTRN12620001241921) is testing the efficacy of transcutaneous spinal stimulation to restore or improve the ability to stand and walk in people with paraplegia. This is a multi-centred, double-blind randomised sham-controlled clinical trial—an important missing element in the global scientific evidence supporting neurostimulation for SCI.
The trial was instigated by SpinalCure and is funded in partnership with CatWalk NZ, with further support from Spinal Cord Injuries Australia.
Participants are being recruited in Sydney, Melbourne and at three international centres—in Toledo (Spain), Chicago (USA), and Glasgow (UK)—bringing the total cohort to 50 participants.
The primary outcome will be walking ability, measured using the 'Walking Index for SCI II' scale (WISCI II). All participants will receive intensive locomotor training comprising three one-hour sessions per week, over 12 weeks, in combination with either stimulation or sham stimulation. Secondary outcome measures will capture different aspects of recovery, strength, spasticity, and bowel function.
This trial has begun. Read our 2 June 2021 media release 'Landmark trial aims to help people with spinal cord injury walk again'.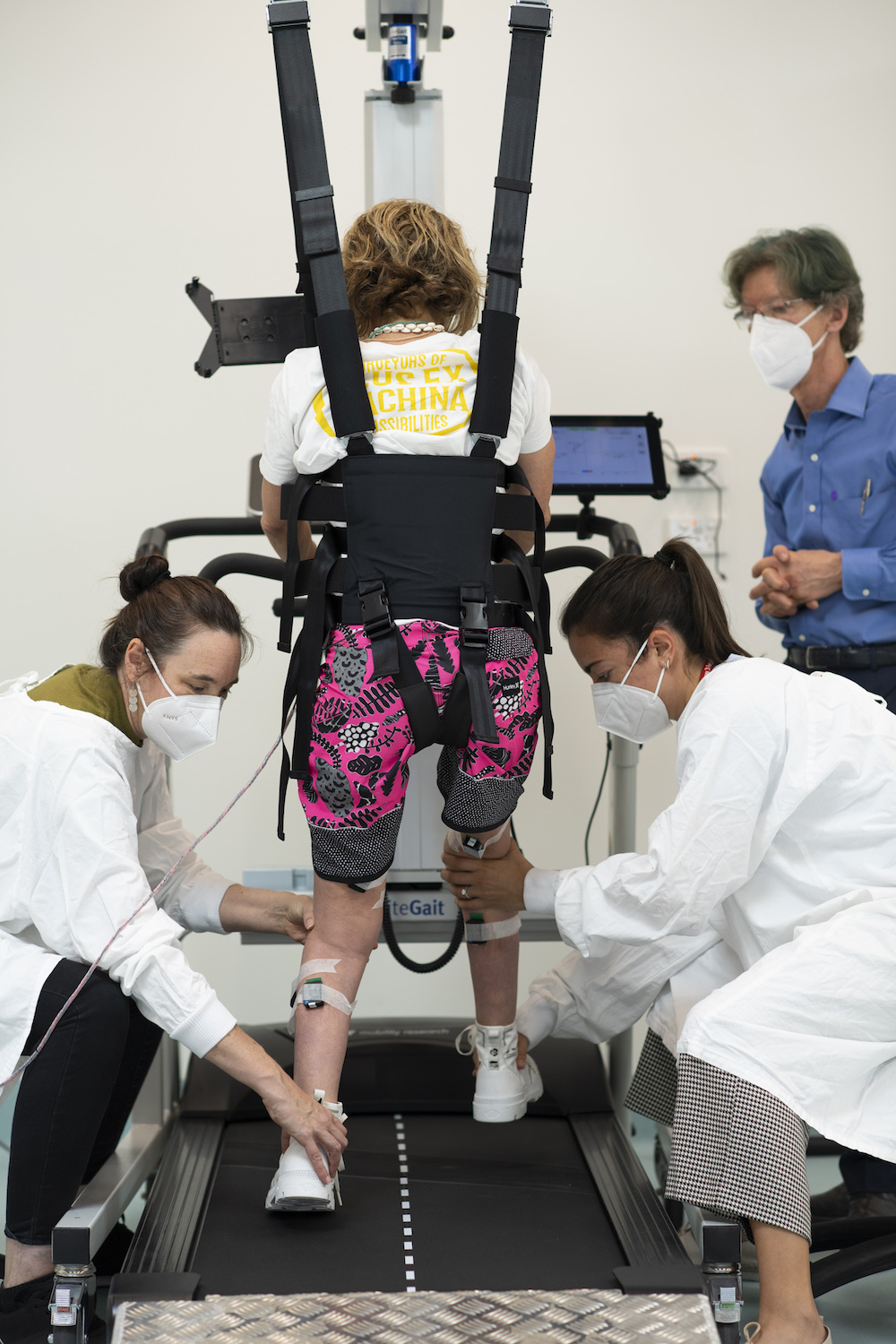 Of course, all this work is expensive. In addition to NeuRA's own significant investment in building the SCIRC, SpinalCure and our NZ partner, CatWalk have contributed $1.75m each to fund the eWalk trial. Our friends at Spinal Cord Injuries Australia have also recognised the promise of this research and invested $100,000 in the project. 
The more funds we can raise, the faster these treatments can be developed and eventually made available across Australia. While being some way from a complete cure, which will likely require a combination of interventions, neurostimulation is profoundly improving volunteers' health, abilities and quality of life. SpinalCure's goal for the coming years is to see these benefits made available to all Australian's affected by spinal cord injury.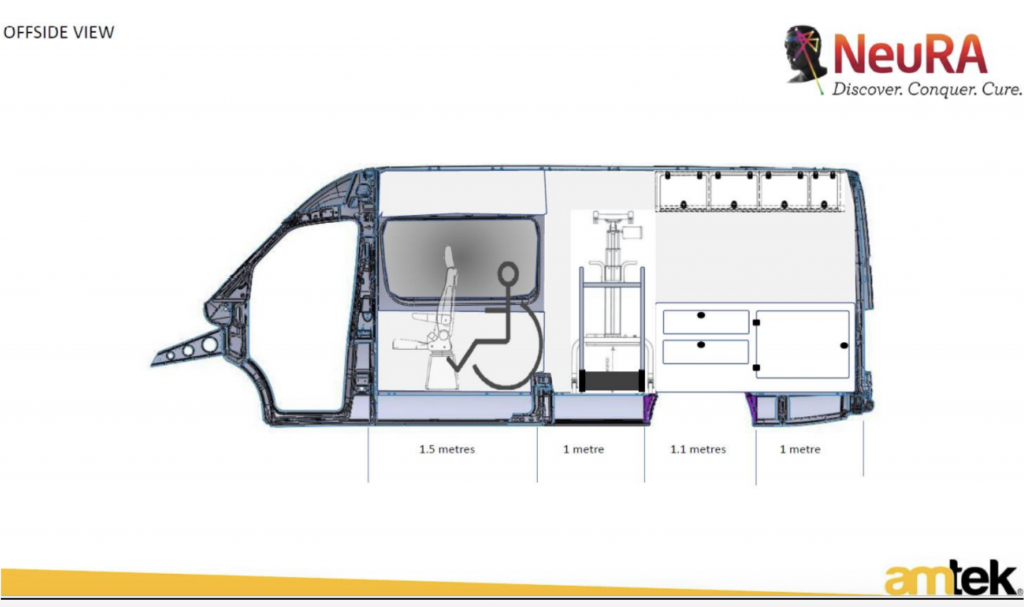 The trial requires volunteers to commit to an hours laboratory training three times a week for 12 weeks. Requiring these disabled research participants to travel to NeuRA in Sydney's eastern suburbs, is not only an enormous burden to the volunteers but would be very expensive in terms of wheelchair taxi fees.
The beauty of this intervention is that it can be delivered to the participant—minimising the personal and cost burdens. NeuRA has designed a Mobile Therapy Gym to outfit a Mercedes-Benz VS30 Sprinter van. This van will be able to house all the equipment required to deliver a session of the transcutaneous spinal stimulation in conjunction with the locomotor training. Further, it will be available to support high-quality SCI research for years to come.