We are thrilled to share the news that the Penguin Bloom story is being adapted into a movie.
The film will be shot between Australia and Thailand and will be produced by Reese Witherspoon, Naomi Watts, Bruna Papandrea and Australian-based Emma Cooper. It's also set to star the Academy Award nominated Watts as Sam Bloom.
'Set on Sydney's northern beaches, Penguin Bloom is the true story of a unique little bird that saves a family. Featuring the deeply personal images of photographer Cameron Bloom and an inspiring narrative by New York Times bestselling author Bradley Trevor Greive (aka BTG) (The Blue Day Book), the story is a reminder that angels can come in all shapes and sizes.
Cameron and Sam Bloom and their three boys were an everyday family until a shocking, near fatal accident left Sam paralyzed. As the family struggled to adjust to her new situation, an unlikely ally entered their lives in the form of an injured Magpie chick. The family dubbed her 'Penguin.'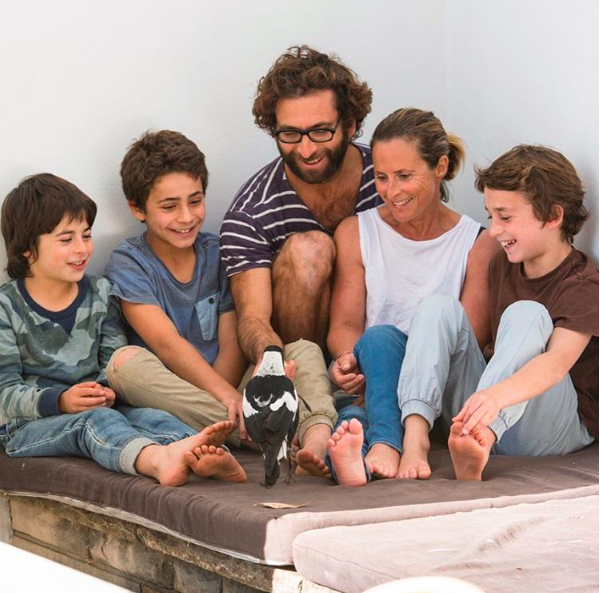 Watts was captivated by the life-affirming nature of Sam's story. "Sam's undeniable spirit and the intense physical and emotional journey she and her family embraced resonated with me both as a storyteller and as a mother."
Witherspoon and Papandrea signed on to produce the moment Cooper sent them the book. "Penguin Bloom affected me in so many ways. Every family will respond to this universal and heartwarming story of a family dealing with tragedy," says Witherspoon.
Sam and Cameron Bloom are incredibly humbled that their deeply personal story has made its way to Hollywood. "Penguin has changed our lives for the better in so many wonderful ways. We hope the movie will continue to generate awareness and support for the vital spinal cord injury research via SpinalCure Australia, Wings for Life, The Christopher and Dana Reeve Foundation and other leading charities we are partnering with all around the world."
BTG commented that he is thrilled that Penguin Bloom is in the hands of such an extraordinary team of celebrated filmmakers. "After 16 years and 30,000,000 books, to have our book adapted to the silver screen is a first for me. I'm especially happy that Naomi will play Sam. Only an artist with her rare gifts could portray the raw vulnerability and tremendous strength that make her such a remarkable woman."'
The book is currently available in Australia and New Zealand via ABC Books. It was published in the UK in October via Canongate Books and will also be released in the USA and Canada by Atria Books as "Penguin the Magpie" on April 4th, 2017.
Ten percent of the book's royalties from Australian sales go to SpinalCure Australia, with proceeds elsewhere going to leading spinal cord injury research charities including Wings for Life in Europe and the Christopher and Dana Reeve Foundation in the United States
Congratulations to all involved, this is exciting for many reasons, and we are ever-grateful for the continuing support of Cameron and Sam Bloom, Bradley Trevor Greive and Harper Collins Publishers in the work that we are doing to find a cure for spinal cord injury.
Stay tuned for updates on filming, casting and the big release!