MEDIA RELEASE: Sydney, Tuesday 21 March 2023
Best-selling author and advocate Sam Bloom donates $100,000 to Project Spark, a ground-breaking partnership between Australia's leading spinal injury experts: Neuroscience Research Australia (NeuRA), SpinalCure Australia, and Spinal Cord Injuries Australia. The aim of the project is to develop a suite of treatments to support relief, rehabilitation, and recovery for people with Spinal Cord Injury, including paraplegia and quadriplegia.
Sam Bloom, whose best-selling book Penguin Bloom was turned into a Hollywood blockbuster starring Naomi Watts, raised the funds through her advocacy work and royalties from the books Penguin Bloom and Sam Bloom: Heartache and Birdsong.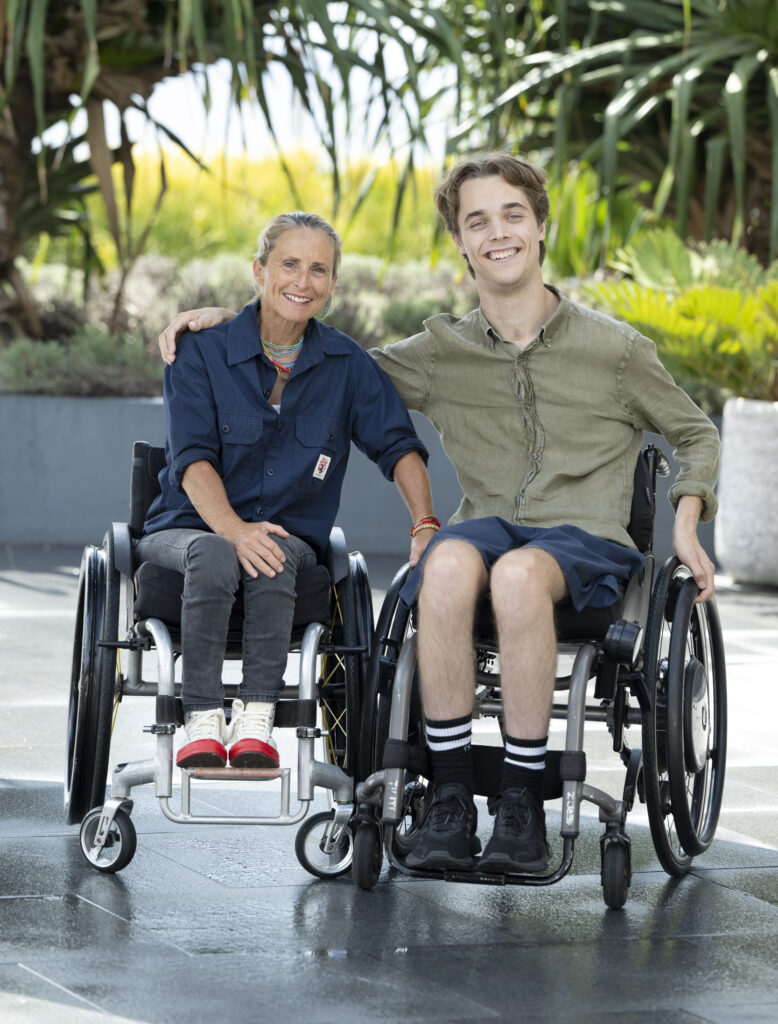 At Sam's request, the funds will be used to support the first of Project Spark's clinical trials which aims to improve hand, arm and respiratory function for Australian quadriplegics.
"I became a paraplegic when a balcony gave way in Thailand and it completely devastated my life. While I can't use my legs, I still have full control of my hands and arms but many others are far worse off. I can only imagine how hard it would be to lose the use of your hands and arms as well. I'd like this money to go towards helping these people," said Sam.
One such person is Alex Richter who became a quadriplegic at the age of 16 after a mountain bike accident. "Before I heard about Project Spark, I believed that my condition was incurable and permanent – but now I have hope. I really appreciate Sam wanting to help people like me. With just a little more movement in my arms, I would be much less reliant on my family and carers."
More than 20,000 Australians live with spinal cord injury and another Australian is injured every day, costing the Australian economy $3.7 billion per year. Project Spark aims to develop treatments for spinal cord injury that could transform lives, with the potential to recover bladder and bowel function, cardiovascular stability, and even walking, years after the injury.
Project Spark is currently developing neurostimulation, the world's most promising experimental therapy for people with spinal cord injury. Being trialled by researchers at NeuRA, neurostimulation uses gentle currents of electricity to restore some communication between brain and body via pathways in the spinal cord that survive the initial trauma.
"We are so thankful to Sam for her incredible support of Project Spark. These funds will make a vital contribution to this trial which will treat quadriplegic volunteers in communities across Australia," said Duncan Wallace, Executive Director, SpinalCure Australia.
Further information about Project Spark: https://www.spinalcure.org.au/campaigns/projectspark/
–ENDS–