We are so close.
You could help change the little things that mean so much.
Photo by Jarrad Seng & Celebrity Cruises
Jaimen just wants to lift and hug his son. Will you help? 
Could you imagine not being able to pick up and comfort your son or daughter? Or pick them up to comfort them when they cry? Or lift yourself into the bath, car or bed? Or even to scratch your nose when you have an itch?
That's the reality for thousands of Australians like Jaimen (see video), who have quadriplegia—a spinal cord injury that paralyses them partially or fully from the neck down—often striking in the prime of their lives.
The tide is turning...
We're closer than ever to changing lives.
The main thing stopping Jaimen—and the thousands of others with devastating spinal injuries—from picking up his son and hugging him when he cries is funding for research.
People assume that independence for someone with a spinal injury means being able to walk again. But independence can come from these 'little' things that we all take for granted every day.
These are the things that we are so close to changing with our ground-breaking new spinal cord neurostimulation trial starting this year—with your help we could expand it across at least three states of Australia.
We've already seen some amazing results.
Spinal cord neurostimulation holds the promise of bridging the gap once thought un-fixable, restoring some communication between the brain and body.
In a 2018 study in the US of transcutaneous (over the skin) spinal cord neurostimulation, Cecilia Villarruel (pictured) regained enough strength in her hands and fingers to do things she hadn't done since she was paralysed from the neck down in a car accident 13 years earlier.
She was able to open bottles, raise a fork and cup to her mouth, and turn the knob of her bedroom door with her left hand.
Your gift can help us offer this experimental treatment across Australia with Project Spark.
Jaimen's Life changed in a spilt second.
The accident in Julv 2008 is clear in Jaimen's memory. The feeling of flying over the handlebars of his dirt bike. Lying prone in the sand dunes afterwards, asking his friend where his arms and legs were. Fear as he waited hours for a 4WD ambulance to reach him, wishing his mum and dad were there.
Jaimen had broken his neck. At 17, he was a quadriplegic. Reality hit hard the first time his family took him outside in a wheelchair.
"We all broke down crying," he says. "To go from a 17-year-old boy who had the world at his feet to just a shell of his old self and not independent anymore, it was very difficult for us all."
Will you make a gift today to help Jaimen and others like him?
Today, as a husband and father, for Jaimen reaching our goal of Project Spark would be a dream come true. If we can get the evidence needed, anyone with a spinal cord injury in Australia could access the potentially life-changing power of spinal cord neurostimulation.
"Overseas, neurostimulation has helped people like me to move their hands and arms more, so it might be able to help me dress my son, pick him up when he's sad, and hug him tight which I can't do now," Jaimen says. "When the new baby comes, I'd love to just be able to change a nappy."
"Just doing the little things like that would mean so much to me."
Thank you so much for caring.
We've come so far. We're so close to changing lives.
Thanks to supporters like you, our 30,000- strong petition was presented to Minister Greg Hunt and led to grants of up to $10m for neurostimulation.
We helped fund the Spinal Cord injury Research Centre at NeuRA and initiated and co-funded eWalk. This world-first trial of neurostimulation aims to improve the ability of incomplete paraplegics to walk in Australia.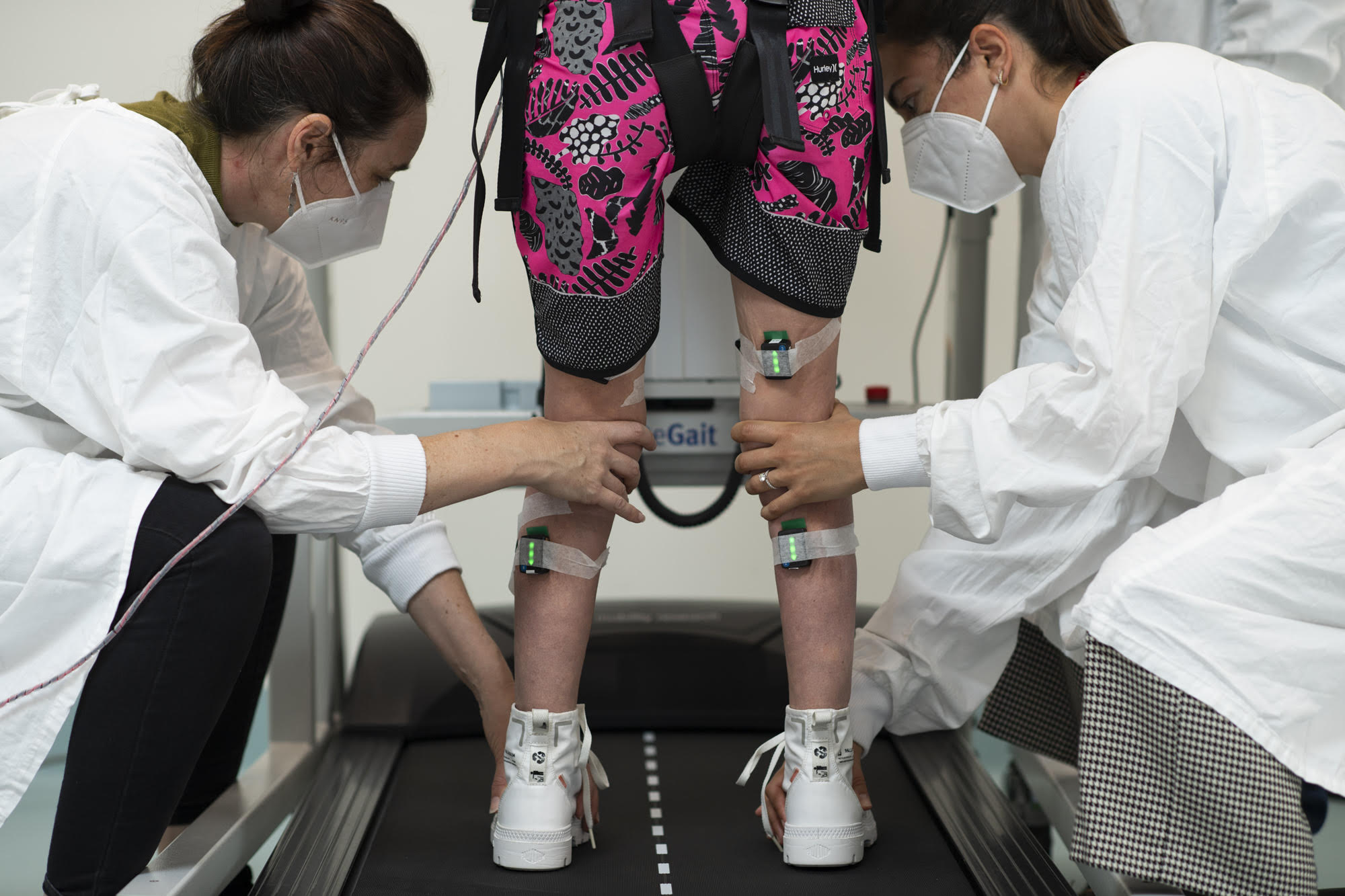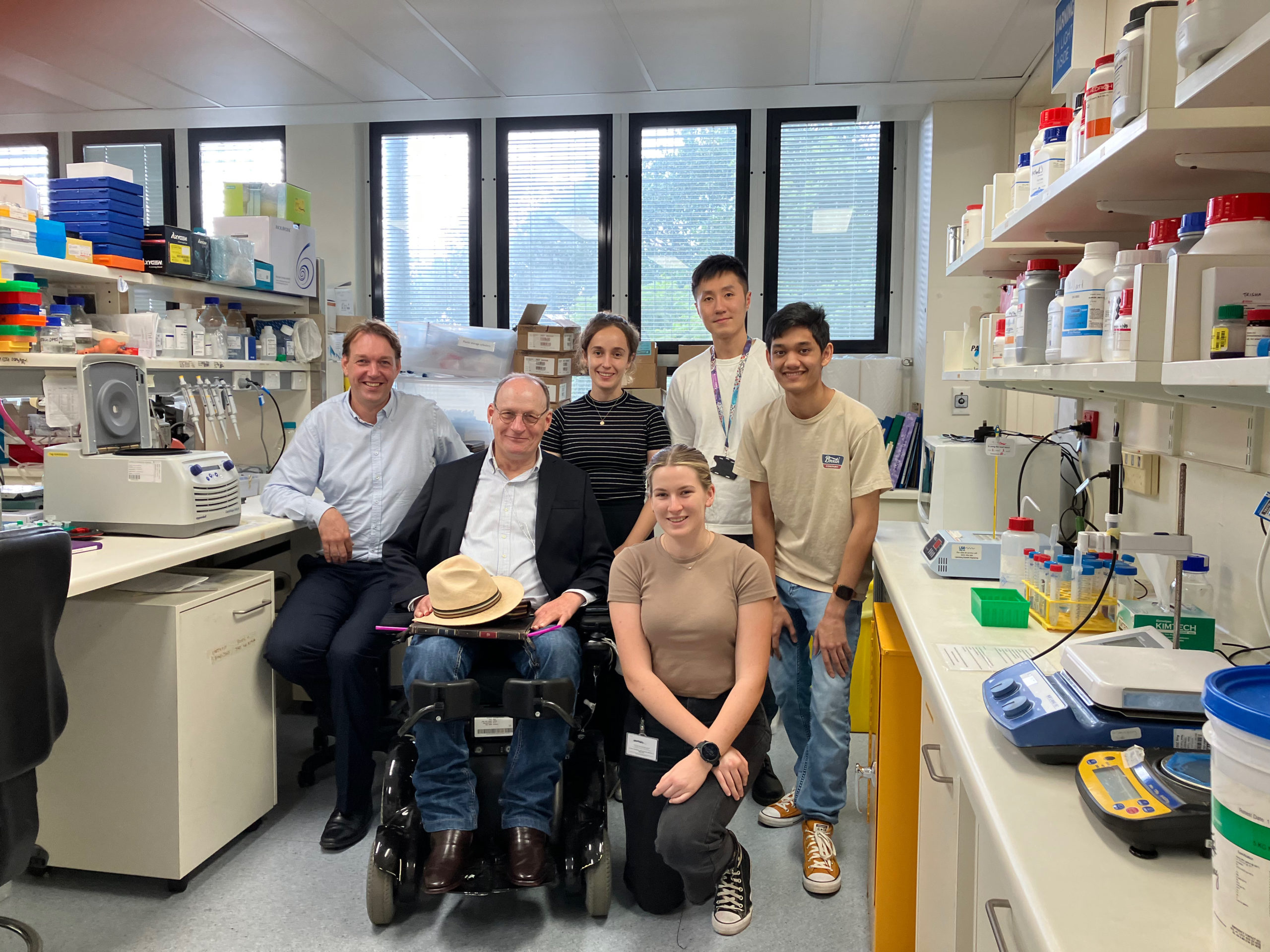 We funded pre-clinical work for a trial at UQ seeking to reduce the impact of new injuries in the acute phase. Result's of this promising stuff will be published soon. To help scientists gauge treatment effectiveness, we have also funded research into biomarkers that could predict recovery.
Where your kind donation will go next.
Our next step is to expand trials of spinal cord neurostimulation across three centres in three states of Australia, to see how it will improve hand and arm movement and respiratory function for quadriplegics.
With support from people like you, we could change the lives of people with spinal cord injury through neurostimulation and Project Spark.
Sign up to hear more about our work and clinical trials