L to R: Prof Bryce Vissel, Duncan Wallace, Prof William Purcell, Liz Hardy, Joanna Knott, Prof Attila Brungs. (Photos: Kevin Cheung, UTS)
SCA makes $1 million funding commitment to UTS Centre for Neuroscience and Regenerative Medicine
With thanks to our many supporter, donors, partners and friends, we are pleased to announce that we were recently able to make the single largest donation to SCI research in the organisation's 23 year history.
Earlier this month, members of the Executive from SpinalCure Australia, University of Technology Sydney and Spinal Cord Injuries Australia gathered together at UTS for an exciting and much anticipated occasion – the signing of the fellowship agreements for the David Prast Fellowships for spinal cord injury research and the official presentation of a $1 million donation in support of the neurostimulation collaboration.
The Fellowships, named for the late Mr David Prast, a revered director of both Spinal Cord Injuries Australia and SpinalCure Australia and long-time advocate for spinal cord injury research, will allow recruitment of top-level scientists for two exciting new research streams at the UTS Centre for Neuroscience and Regenerative Medicine (CNRM), directed by Professor Bryce Vissel.
The neurostimulation collaboration with Professor Edgerton of UCLA/Caltech is expected to commence late 2017/early 2018, and the Stem Cells for SCI research stream is planned to commence at the Centre in 2018.
This important achievement represents a significant amount of hard work on behalf of all organisations involved and reflects the strong and enduring partnership that has formed among them, as well as their shared commitment to advancing medical research that will improve the lives of people with spinal cord injury.
SCA and SCIA have each committed a total of $500,000 over five years for the two Fellowships. The amount is generously being matched by UTS for a total of $1,000,000.
In recognition and celebration of this wonderful progress, SpinalCure Australia also made its first major donation to the CNRM.
The $1 million donation represents the single largest donation in our organisation's history and we are both extremely proud of this milestone and very grateful to our partners, donors and supporters for allowing us to achieve this. The donation has been made possible by the generous and forward thinking support of the Neilson Foundation which recently committed $3million over 5 years to SpinalCure,
SpinalCure CEO Duncan Wallace remarked of the occasion "Today we reached an extraordinary milestone. These initial funds and the two Fellowships are the start of what will be the southern hemisphere's largest integrated effort to cure paralysis. It brings with it the realistic hope of some recovery to Australians living with spinal cord injury."
In further exciting news, Professor Reggie Edgerton signed his own set of contractual documents, officially making him a Distinguished Professor at the UTS Centre for Neuroscience and Regenerative Medicine. Prof Edgerton will continue to hold his Distinguished Professorships at UCLA, while simultaneously working with Professor Vissel and the CNRM team to establish and develop a leading neurostimulation program here in Australia.
We are very encouraged by the progress made to date and look forward to updating our valued partners, donors and supporters on the work as it unfolds.
---
---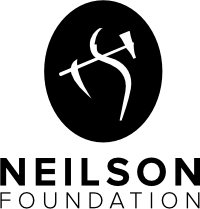 ---
Please consider making a tax-deductible donation towards this vital research today – Your donation will directly help to progress this ground-breaking, life-changing project.
You'll be helping people to regain independence and quality of life in ways not before possible.
Most importantly you'll be helping to keep hope alive.
Your support is invaluable – Thank you!
---
---
SpinalCure makes largest research funding commitment in organisation's history!