An extraordinary medical trial has provided a major breakthrough in global spinal cord injury research, with Australian researchers fighting to bring the new technology to Australia, Channel Nine's 60 Minutes program reported.
David Mzee was diagnosed with paraplegia in 2010 after making a misstep while exercising at the gym.
But after taking part in a revolutionary medical trial, led by Associate Professor Gregoire Courtine in Switzerland, David Mzee is taking steps of his own thanks to electrode stimulation sent through an iPad.
Watch the full 60 Minutes story here. 
Professor Courtine started his research by implanting electrodes in the spines of injured rats to see if they could move again. Professor Courtine's work in Switzerland comes after significant studies conducted at the University of California, Los Angeles, with Professor Reggie Edgerton.
In Australia, Professor Bryce Vissel from the University of Technology Sydney (UTS) is working to bring a new form of epidural stimulation to Australian spinal cord injury patients.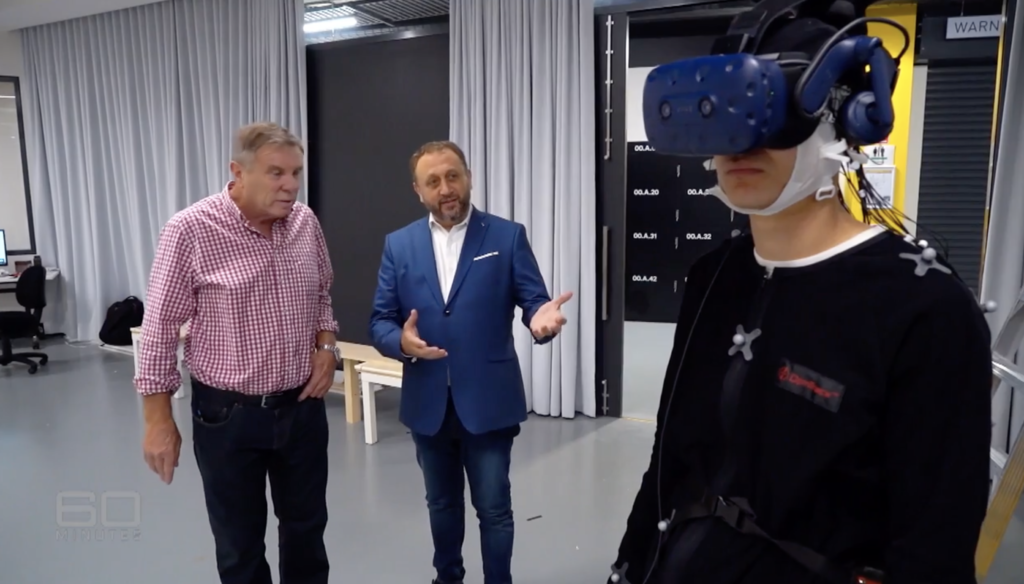 We at SpinalCure are proud of the pivotal role we have played in establishing neuro-stimulation research in Australia.
SpinalCure Australia worked with UTS to co-found the Spinal Cord Injury Recovery Research Program – an initiative of UTS Centre for Neuroscience and Regenerative Medicine, led by Professor Bryce Vissel and undertaken in partnership with world-renowned neuroscientist Professor Reggie Edgerton.
SpinalCure has raised and directed over $820,000 in total to the program.
"I want this to be the world's leading program," Professor Vissel told 60 Minutes.
Professor Vissel has convinced the university to invest millions to bring the latest research into spinal cord injury to Australia.
"We will find the best people in the world who are advancing the technology in science to the maximum capacity that they can, and try to bring them here to Australia," he added.
The Program, which commenced this year, brings together engineers, scientists, public health academics, nurses, physiologists, robotics experts, and PhD students supervised by Professor Edgerton, who work in collaboration with UTS's Faculties of Science, Health, and Engineering and Information Technology.
Professor Bryce Vissel says his program needs $10 to $20 million to bring epidural stimulation to all Australians with spinal cord injuries.
It's a small price to pay, considering that the cost to Australian taxpayers of looking after spinal cord injury patients is currently $500 million a year.
"Our goal is no less than cure," Professor Vissel said.
Watch more from 60 Minutes' the interview with Professor Vissel here.