Our Person of Interest for August is James Gribble. We chose him because he is actively trying to improve the lives of Australians living with disabilities through his company Empower Golf. Below he shares how he came to be involved with SpinalCure Australia.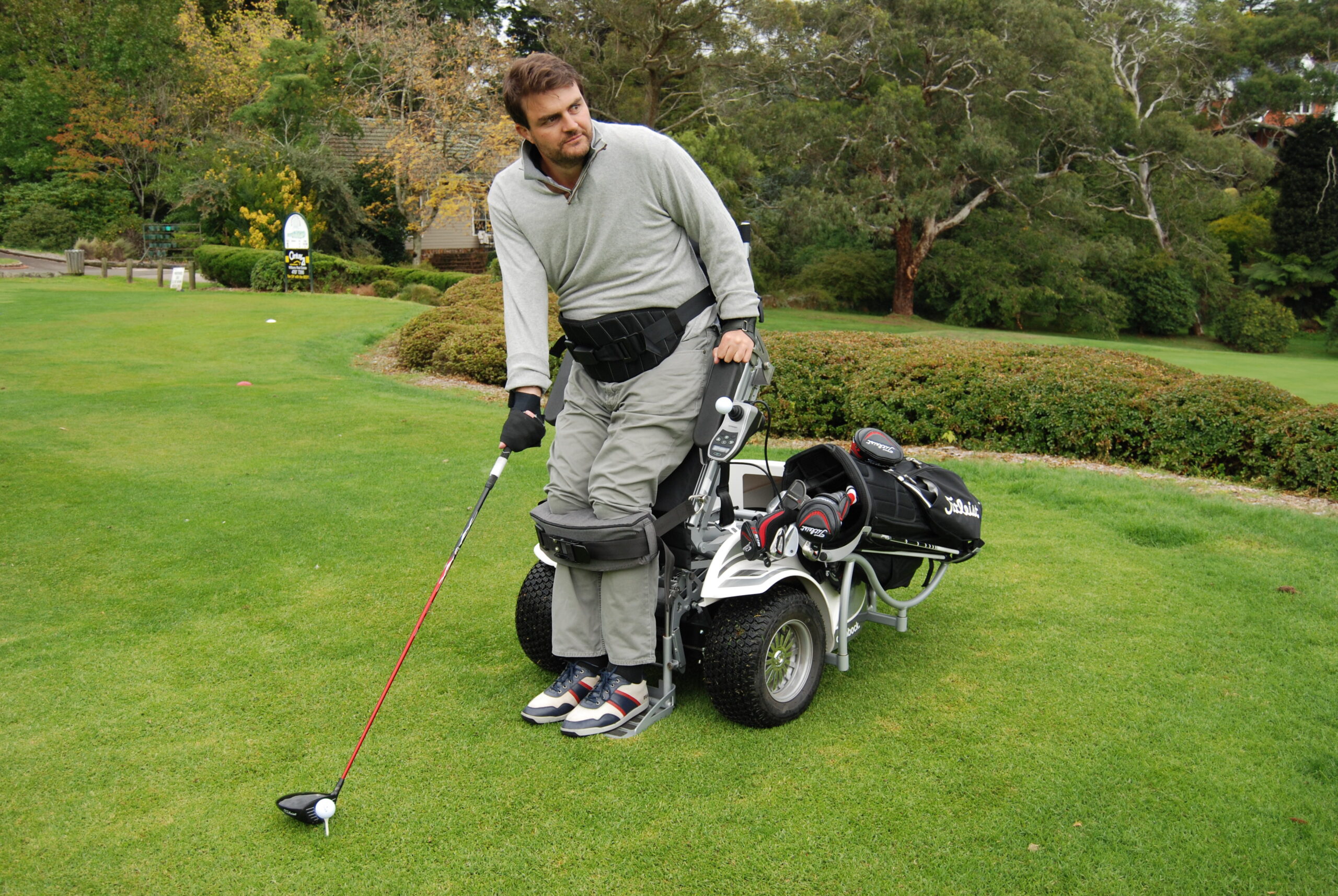 "I first became aware of SpinalCure through my involvement with the late David Prast and subsequently Sargood On Collaroy. I have even been lucky enough to attend some of their entertaining charity fundraising golf days at Mona Vale. The incredible research SpinalCure is funding is of great interest to me particularly the neurostimulation work they are rolling out with NeuRA – Neuroscience Research Australia and early prevention trials with Marc Ruitenberg.
Like thousands of others living in Australia with spinal cord injuries, ever since my initial prognosis of quadriplegia I have harboured the hope that in my lifetime a scientific breakthrough would give me back so much what I lost 12 years ago. So much so that over the last decade I have personally visited numerous research institutions globally which are also working towards a cure.
During my own personal recovery, in lieu of the secret sauce being uncovered, I realised how beneficial exercise and recreation is for people with limited mobility which led me to establish Empower Golf Australia. As a not-for-profit and a NDIS registered provider, we work with numerous insurance companies across all states and territories, making it possible for all Australians living with disabilities to play and enjoy golf. Since inception, we have worked with over 10,000 individuals nationally, established 15 fully inclusive golf facilities and delivered thousands of hours of clinics and coaching. As an organisation we are privileged to experience the pure joy that golf can bring to people's lives whether they are returning to it after an illness or injury or trying for the first time.
If you are interested in learning more about James and Empower Golf, please visit http://www.empowergolf.com.au/"
James Gribble.