We are pleased to announce the ongoing support of the Neilson Foundation which has donated a further significant gift towards SpinalCure's quest for a cure.
Funding from Mr Kerr Neilson and the Neilson Foundation has been pivotal in bringing neurostimulation research to Australia and in establishing the Spinal Cord Injury Research Centre at Neuroscience Research Australia (NeuRA) in Sydney.
Commenting on the eWalk trial, Australia's first neurostimulation clinical trial, initiated by SpinalCure, Paris Neilson said, "We feel privileged to be able to contribute to such important research, helping people who have been profoundly impacted by spinal cord injuries."
This trial is a first step to trials with a wider range of injuries, including complete spinal cord injuries, and functions that really matter to people with an injury. Paris added, "If we can make even a small difference to others, for example, by helping to improve temperature control, hand movement, or many of the other bodily functions we take for granted, we would love to be able to do so.
 "The research SpinalCure is driving is making significant progress towards making life-changing treatments a reality, and we are excited to be part of this journey," added Ms Neilson.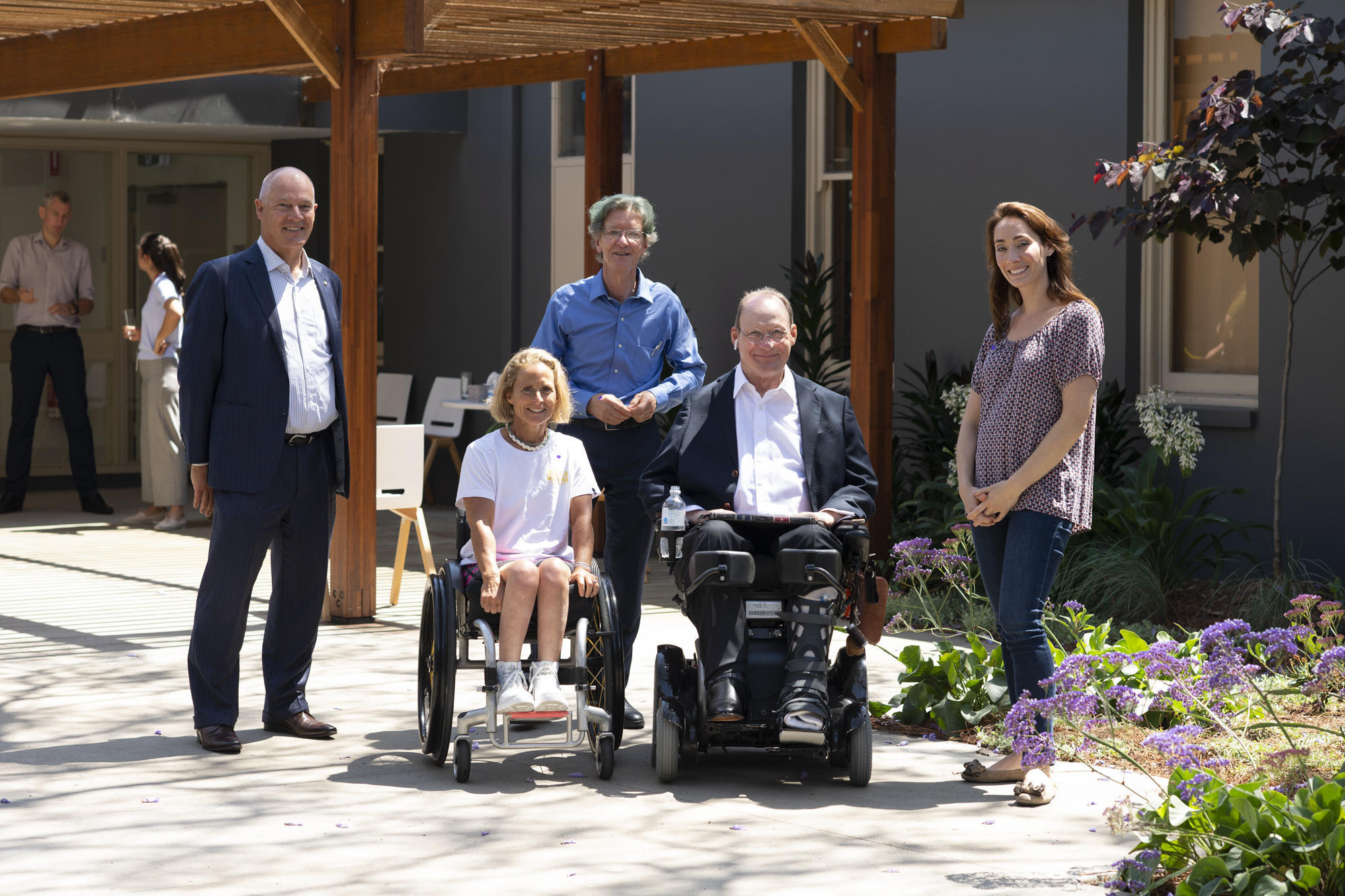 (Pictured left to right : Prof Peter R Schofield – NeuRA Executive Director and Chief Executive Officer, SpinalCure Ambassador Sam Bloom, Prof Simon Gandevia – NeuRA Deputy Director, SpinalCure CEO Duncan Wallace, Paris Neilson)
Duncan Wallace, SpinalCure Executive Director, said, "This ongoing support will help SpinalCure work towards widening access to this promising experimental technology." 
The Neilson Foundation first came to support SpinalCure after Kerr Neilson attended a lecture about spinal cord injury, where he listened to pioneering US researcher Professor Reggie Edgerton describe a new way of understanding and treating the condition. 
"He got the vision, understanding the impact of a spinal cord injury and how his support could make a real impact," said Duncan.

 "On behalf of our community and all at SpinalCure, we thank the Neilson Foundation for their generosity and continuing support," said Duncan.