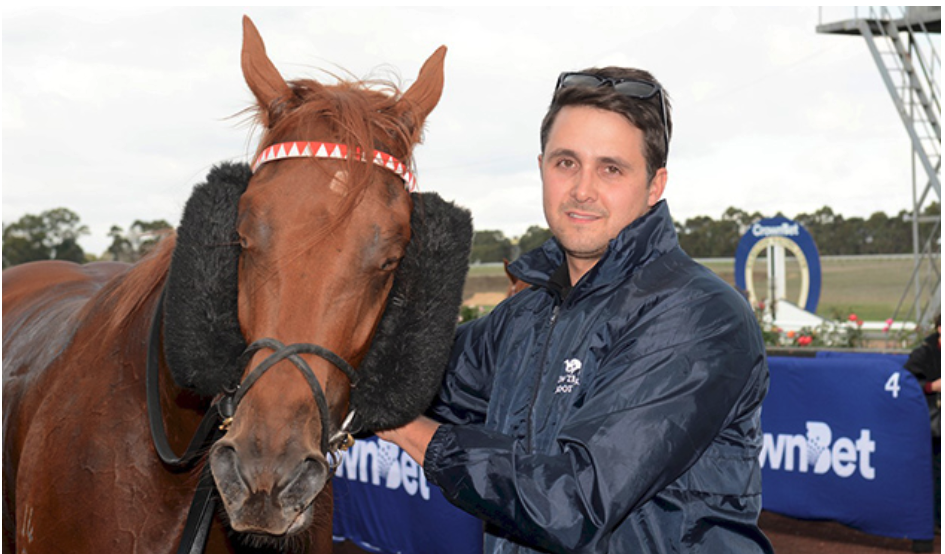 Tony Robinson, part-owner of gelding Do The Narna, has generously promised to give all his profits from the gelding's racing career to SpinalCure.
Tony is a great mate to SpinalCure Australia Director Gary Allsop, who he calls 'the great persuader'. One day chatting over a beer, Tony made the pledge to donate all the horse's winnings. Gary has specially designed SpinalCure Australia colours for the horse to wear during its races.
The friends met many years ago, when Gary was advocating for SpinalCure. Gary became a paraplegic at age 28 due to a football accident, and has earned his nickname due to his persuasive power with potential donors.
"We want to express our sincere thanks to Tony Robinson," said SpinalCure CEO, Kathryn Borkovic.
"We look forward to many wins for Do The Narna."
"Jockeys and track riders face the risk of spinal cord injuries at a much higher rate than the general public, so we believe this show of support is welcome to those that have been injured, and as part of the racing industry's commitment to tackle the absence of treatment for this type of injury."
"We are also so fortunate to have Gary as part of our Board."
"He is a powerhouse with a super-positive attitude," said Kathryn.
Thank you to racing.com for permission to use the image and republish this article. Read the full article about Do the Narna.