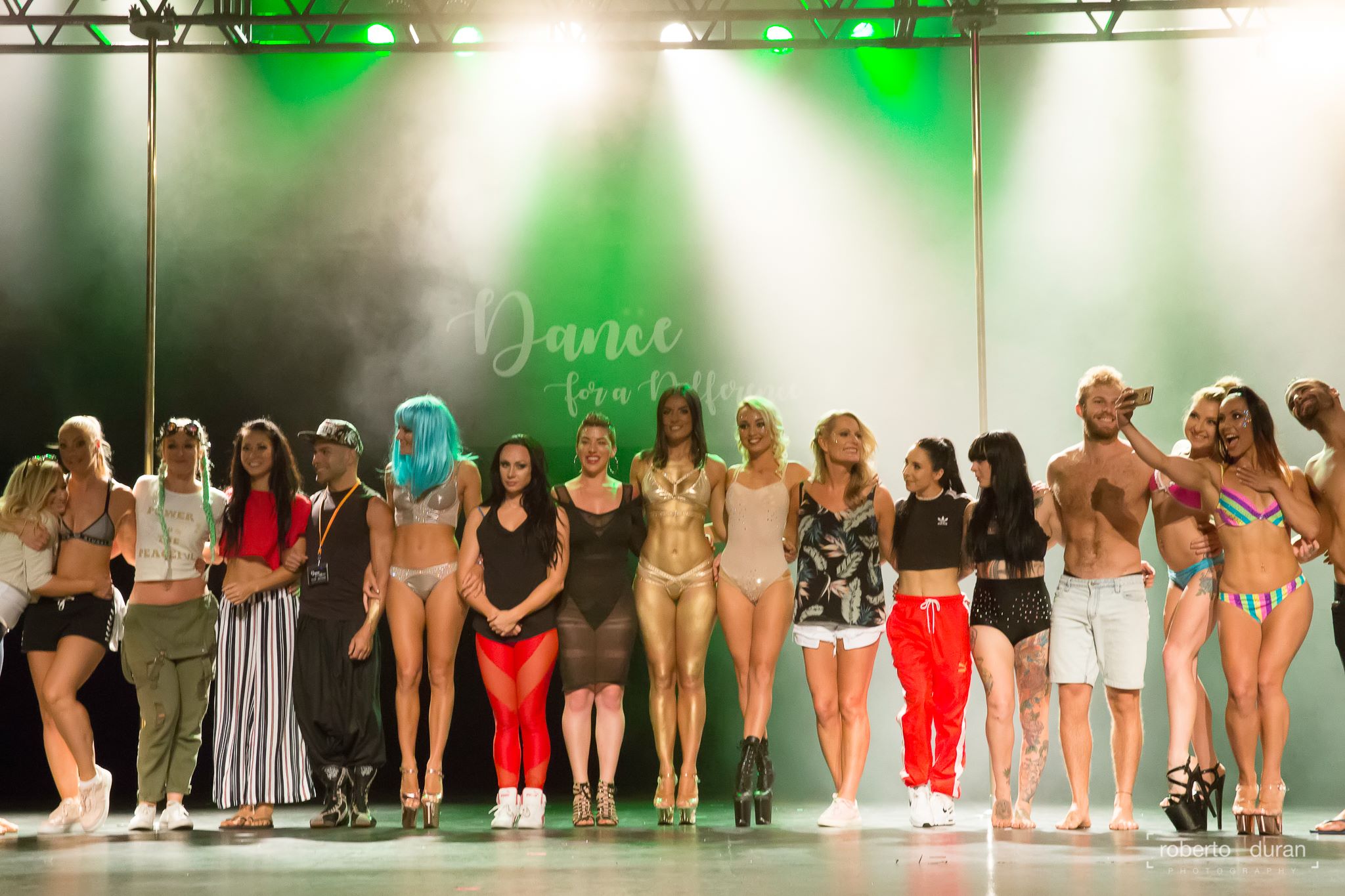 Dance for a difference proved to be an amazing event with more than 800 guests turning up to the Enmore theatre to watch Australian Pole Dancing Royalty dance to make a difference.
The event raised over $45,000 for spinal cord injury research!
The show was inspired by pole dancer and aerial artist, Jason Lam who sustained a severe spinal cord injury when his equipment failed while performing on stage. The dancing community united in support of Jason and to help find a cure for spinal cord injuries.
Pole dance instructors, Chilli Rox and Dallas Dee from ShowPonyPole and Burlesque worked tirelessly to organise and ensure the show ran smoothly. A huge thank you to both of these superstars for all of the efforts they put into organising and hosting this amazing event.
Dance instructors and studio owners from all over the country rallied together to support the show, with many studios around Australia holding their own Dance for difference parties and mini-fundraisers.
A special thank you to La Pole Dance and PhysiPole Studios who donated $1000 towards the show. A special mention also to Addictive Pole Fitness-Ormeau, Sonia on Show, Sydney Pole, Diamond Class Pole and Fitness Studio Tasmania, The Pole Boutique, Studio Pole, Cleo The Hurricane, Core Fusion Studios for their generous donations.
The event itself featured a star-studded line-up, which included everyone from Felicity Logan, Daisy Peach & Stacey Mynx to Shimmy.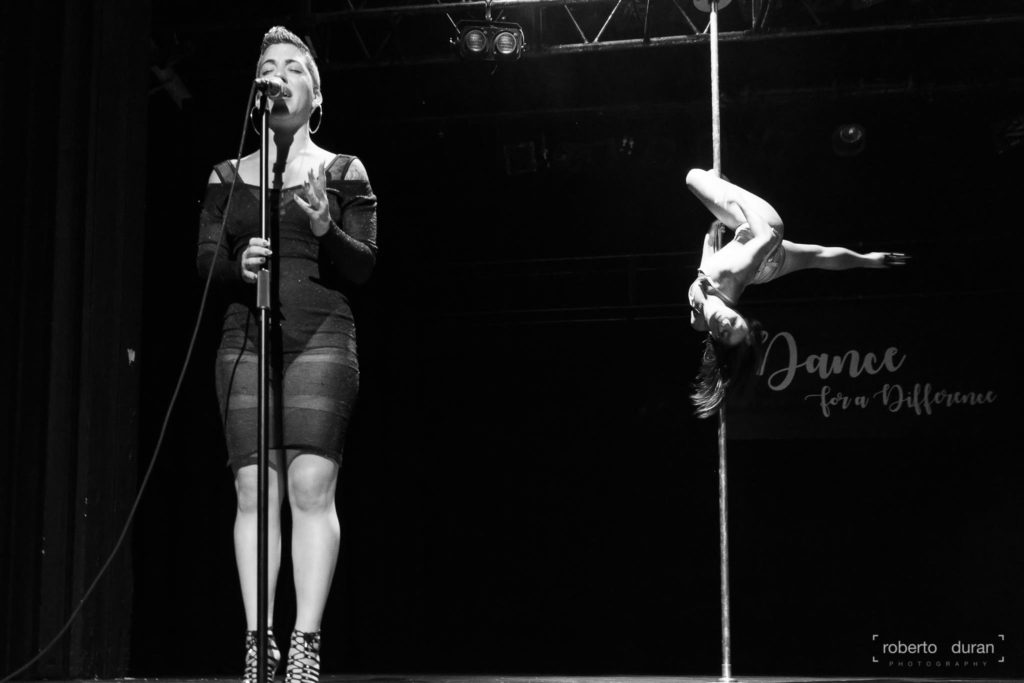 Singer Krysti Steve performed her rendition of "Stay" alongside award-winning Pole dancer, Shimmy, who graced the audience with a beautiful performance.
For Victorian pole champion, Bethany Finlay the event was of particular significance as her brother, James Finlay, sustained a spinal cord injury from a motorcycle accident. Bethany choreographed a beautiful performance with her brother that left audience emotionally touched.
Miss Pole Dance Australia 2018, Amy Hazel, was simply amazing, putting on a breathtaking performance with partner Jake Holness.
Miss Filly, the 2017 Winner of Australian Pole Championships stunned audiences with gravity-defying stunts, while Maddie Sparkle stunned with jaw-dropping performance twirls. Current Australian Pole Champions, Suzie Q and Toby J astounded audiences with their passionate performances.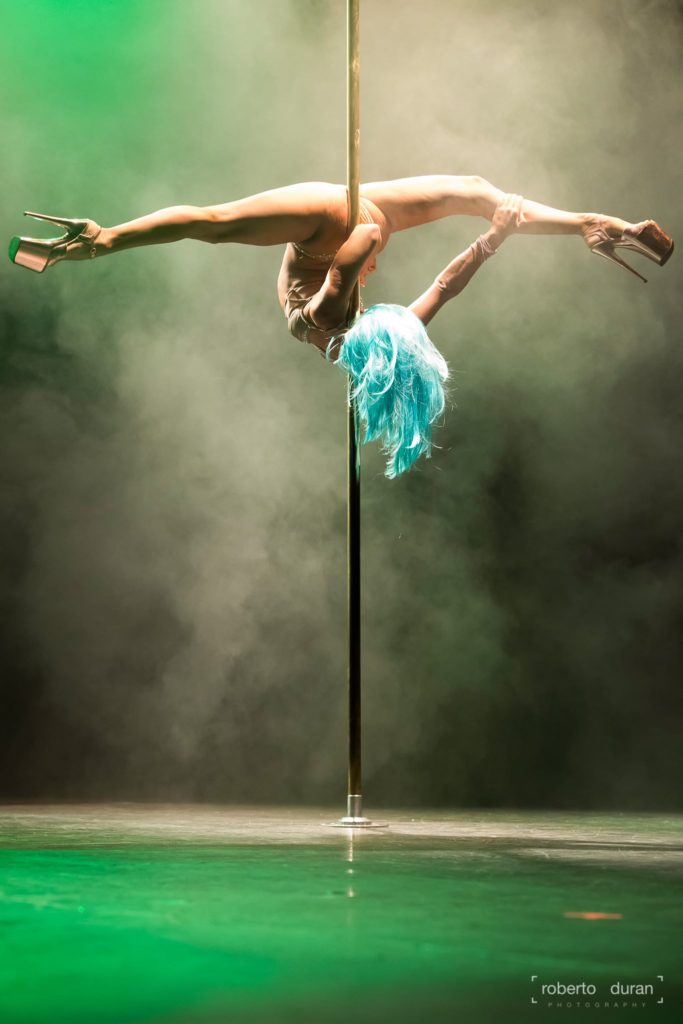 A special mention to Cali Rose Creations who designed the Dance for a Difference merchandise for the event.
Our sincere gratitude to all the talented performers and generous sponsors who made the event possible.
Many thanks to wonderful photographers Roberto Duran & Megan Elliot from Roberto Duran Photography and Emma Salmon The Black Light for capturing all the highlights of the day.
Finally, thank you to everyone who attended the event. We are grateful for your support in our quest for a cure.