---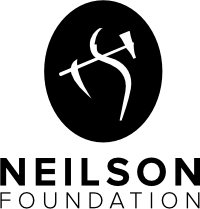 SpinalCure is delighted to announce a major, five-year donation from the Neilson Foundation in support of spinal cord injury research. The donation will be a major boost in establishing groundbreaking neurostimulation research in Australia.
Likened to using gentle currents of electricity to 'wake-up' the spinal cord, neuromodulation is showing remarkable results in returning life-changing feeling and function to those with spinal cord injury – including unassisted standing, assisted walking, regaining of bladder and bowel control, improved sexual, autonomic and cardiovascular function and most recently, the return of some hand function in patients with quadriplegia.
The Neilson Foundation has generously donated $1 million, and pledged a further $2 million over four-years to SpinalCure to assist us in furthering this vital research.
The initial donation will enable the founding-partners to begin establishing the program at UTS, in collaboration with Professor Reggie Edgerton of UCLA in California. Prof Edgerton has pioneered spinal neuromodulation research, and will be working with top Australian scientists to establish the program here in Australia, the first of its kind outside of the United States.
The pledged amount will help us to continue to fund the project successfully, with the aim of ensuring access to a viable treatment for all who stand to benefit within the shortest, achievable time frame.
The $3 million total donation represents approximately one quarter of the project's $12 milllion budget.
The Neilson Foundation was established in 2007 by Kerr Neilson to support arts and charities that work towards improving social inclusion and cohesion. Kerr Neilson is also the Managing Director and co-founder of Platinum Asset Management, an international equity management firm based in Australia.
"The generosity and support of the Neilson Foundation takes SpinalCure's work to a new level. Being able to bring out the exciting neuromodulation work to Australia will give opportunities for life-changing improvements to people here living with spinal injuries. This is a game changer," SpinalCure Australia's CEO, Mr Duncan Wallace said.
Kerr Neilson said he hoped this donation would act as a spur to others.
"We want to assist well managed organisations that do work that can meaningfully change lives. These can sometimes be less well-known organisations that are striving to achieve extraordinary things.  We also hope others will understand the significance and worth of SpinalCure Australia's ambitions and contribute to their funding needs," Mr Neilson said.
Professor Edgerton's Australian-based program will be set up at the University of Technology Sydney under SpinalCure Fellow, Professor Bryce Vissel, head of the Centre for Neuroscience and Regenerative Medicine.
The first Fellowship under the Centre will be named after the late David Prast who died in 2011 after more than a decade helping to improve outcomes for people with spinal cord injuries like himself. David was a director of both SpinalCure Australia and Spinal Cord Injuries Australia, collaborators in this new and exciting initiative.
Professor Edgerton has spent four decades on a quest to cure paralysis. He has refused to accept the common belief that it is an impossible task and has successfully instigated work that finally provides realistic hope to the 15,000 Australians and millions around the world who live with paralysis caused by spinal cord injury.
His work also has the potential to treat other mobility and neurological conditions such as Cerebral Palsy, Stroke and Parkinson's Disease.
We are very grateful to Mr Neilson and the Neilson Foundation for recognising this important area of investment and for making this generous and impactful donation.
Major support from the Neilson Foundation