Your support has brought us so close.
Thanks to your support, we've made great progress. We're trialling a potentially life-changing experimental treatment, called neurostimulation, aiming to get paraplegics walking again. We're at an exciting point that has the potential to change lives in a way never thought possible before.
With your help, we could get this experimental treatment out to more people who need it as early as next year.
You could help Alex regain his independence.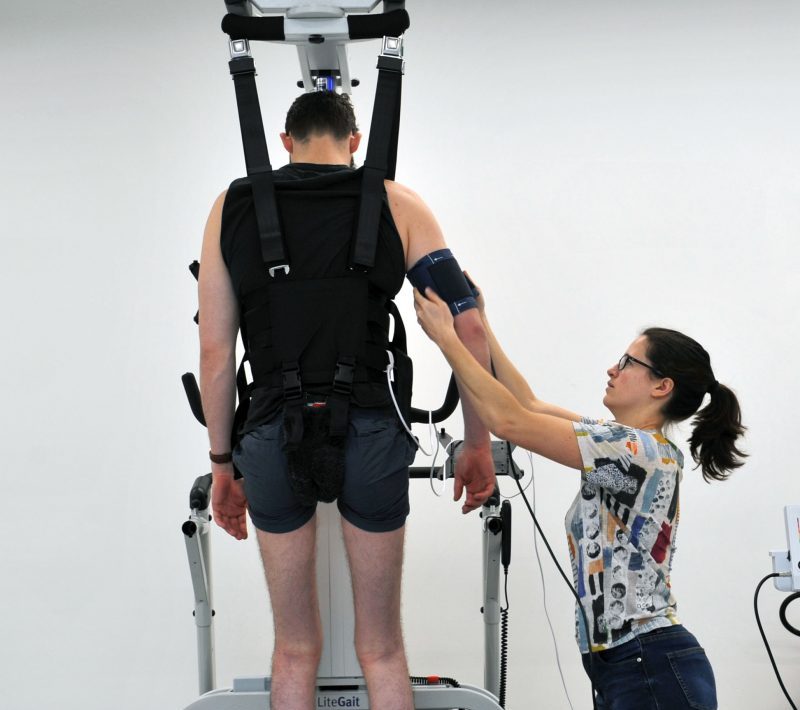 We are at a crucial point in the history of spinal cord injury research
This year we began Australia's first international clinical trial of neurostimulation, the experimental treatment that has the potential to change lives in a way never thought possible before. Neurostimulation could help thousands of lives blighted by these terrible injuries.
Our eWALK trial is essential to assess how effective neurostimulation is, but trials take time.
Australians with spinal cord injuries—like Alex—shouldn't have to wait.
You can help Australians like 19-year-old Alex
Alex was 16 when he became a quadriplegic doing the sport he loves—mountain biking.
As Alex waited for help, a friend called his mum, Karina, and held the phone to his mouth. "Mum," he said. "I can't feel my legs. I'm scared."
"It's one of the worst phone calls a parent can receive," says Alex's mum, Karina. "But we're so lucky he survived and still has his cheeky wit and intelligence."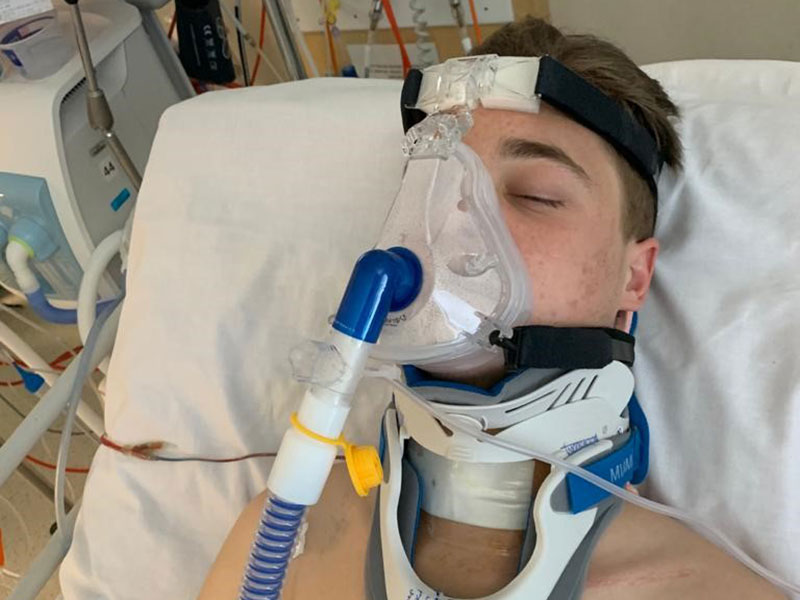 Now 19, Alex says, "The hardest part is the lack of independence. I'd love to be able to transfer myself from my wheelchair to my bed, into cars or onto couches."
With neurostimulation, Alex could regain the ability to do the things that would make such a difference to his life.
You can help make this happen.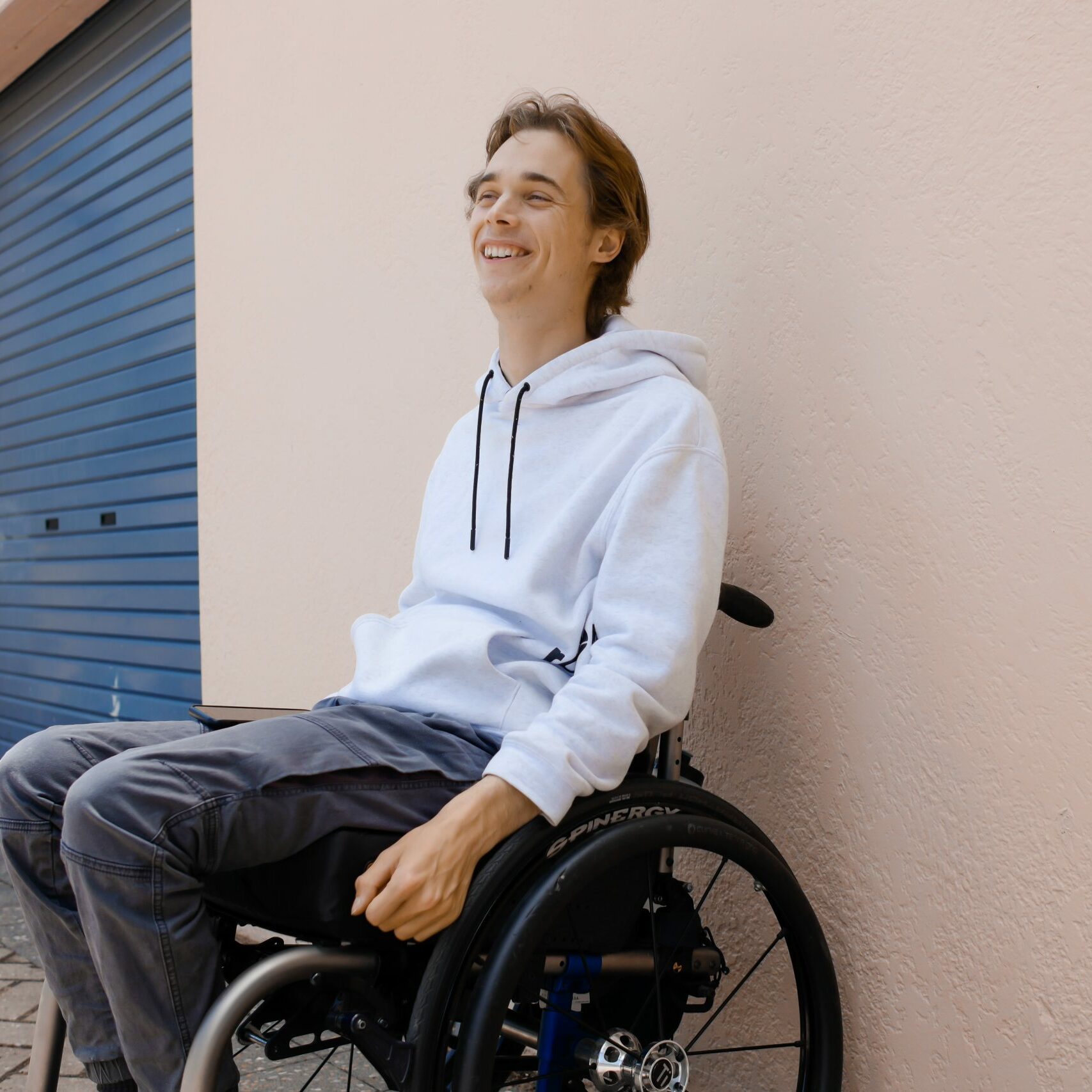 Your gift this festive season could help give Australians like Alex their independence.
You can help fund neurostimulation studies at three NeuroMoves (rehabilitation) centres across Australia, with the first up and running by the end of next year, as well as helping with other important cure-related research.
This research study aims to help improve a range of functions that matter most to people with spinal cord injuries. These include hand or finger movement, bladder and bowel control, temperature control and pain.
Please donate now, so we can give the scientists the go ahead for starting in 2022.
Success with neurostimulation overseas
Cecilia Villaruel, who was paralysed from the neck down and unable to move her fingers, participated in a study using the same technology in the US. After only 12 sessions, she said:
"....I could open my bedroom door with my left hand for the first time since my injury and could open new water bottles, when previously someone else had to do this for me."
After continuing in further neurostimulation studies, she was even able to take her first steps in years with the aid of a walking frame.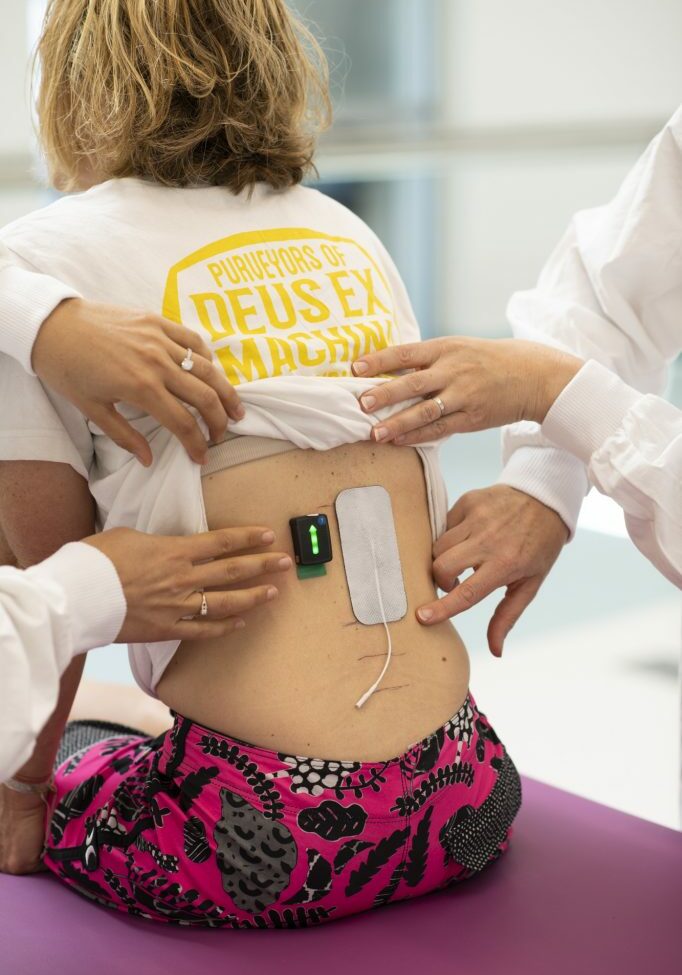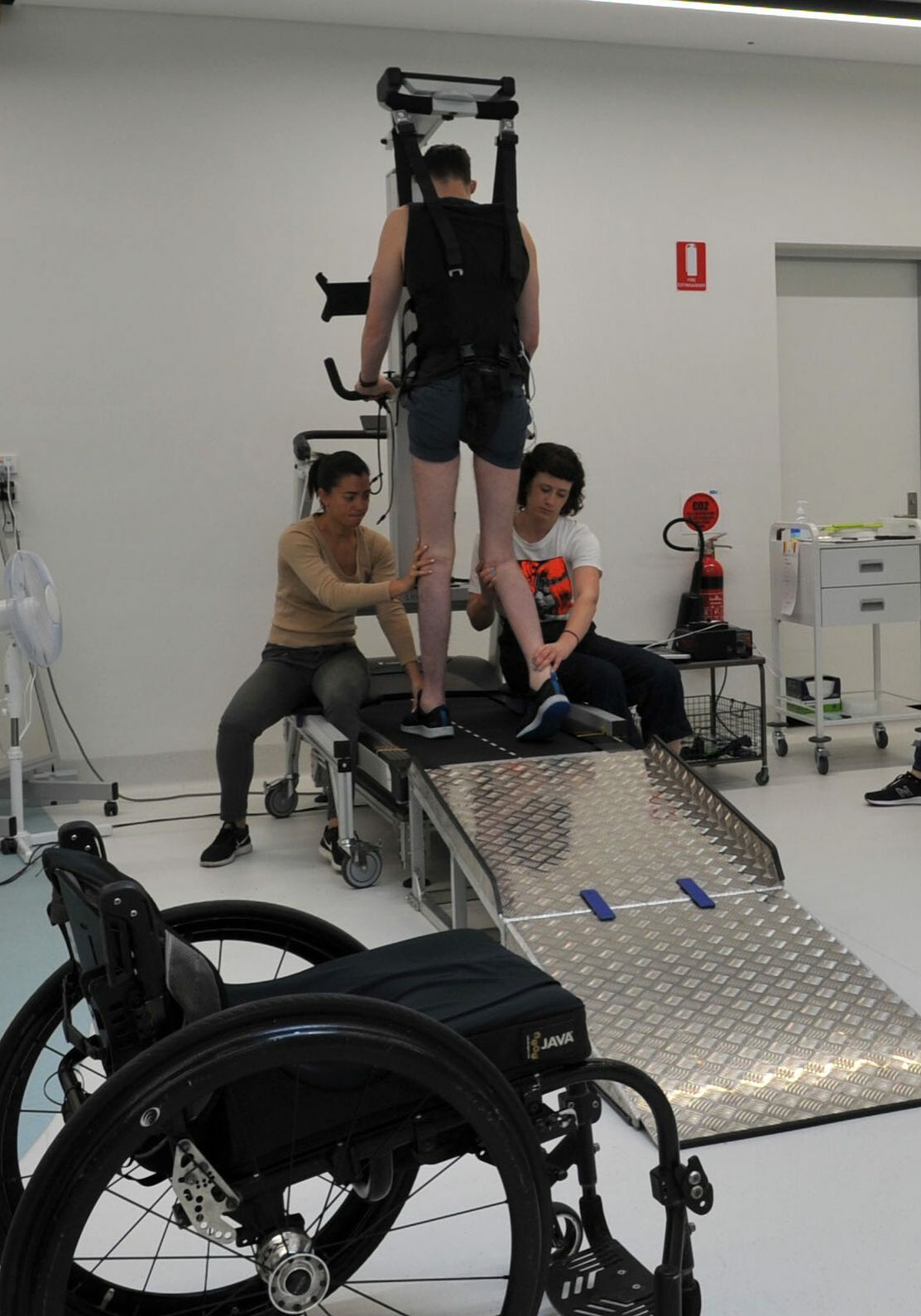 Your support has helped us get this far. You can help more Australians with spinal cord injuries.
Our journey so far and our plan for the near future:
Step 1: SCI Research Centre: Your support has helped fund the Spinal Cord Injury Research Centre at NeuRA, aimed at improving the lives of people with spinal cord injuries.
Step 2: The eWalk trial: An international first, the eWALK trial is a double-blinded, randomised controlled trial of neurostimulation which began in March this year. Initiated and funded by SpinalCure along with our partners, Catwalk NZ, the trial aims to improve the ability of incomplete paraplegics to walk.
Step 3: Project Spark #1: a neurostimulation community study: With your support, we aim to expand this potentially life-changing experimental treatment into the community. The study will target upper limb, hand and respiratory function in quadriplegics, with the first site starting as early as next year. The study will run across at least three states. All data will go back to the eWALK scientists.
Step 4: Project Spark #2: Clinical trials and community studies across Australia for functions that matter most: With further support, we could fund a number of additional rigorous clinical trials to take place at NeuRA as well as a wider rollout of community studies, targeting functions that matter most to people with spinal cord injury, through 11 NeuroMoves centres nationally.
Step 5: Regional and rural access #3: Address access to community studies for regional and rural Australians, potentially via mobile therapy units.
Step 6: Our ambition is to get the evidence needed to help get regulator (TGA) approval for use of neurostimulation devices in the community so everyone who needs it can access this treatment.
Will you help us take the next steps? To get this experimental treatment to more Australians who need it, we need your help.
Donate now to double your impact.
Can you imagine how much difference this study might make to Alex's life? If he can transfer himself into a car or couch, he can go out with friends independently. He might not even need to wait for his parents to take him to bed—so life-changing for a 19-year old young man.
Thank you so much for caring about Alex and others with spinal cord injuries. 
Support our call for more funding of cure-related research and get email updates on our work